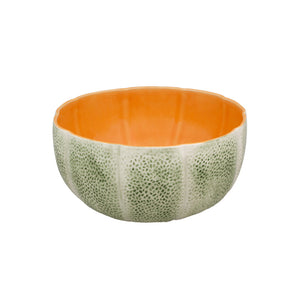 Features
Collection: Melon
Type of Piece: Salad Bowl
Product type: Earthenware
Hand Painted Complements
Measurements:

Height: 4 1/3 Inch, Width: 9 5/6 Inch, Length: 9 5/6 Inch, Capacity: 123 3/7 oz.
Product Description
The cantaloupe is a perfect example on how the creative non-conformity and functionality do not exclude themselves. We continued the artist's work, creating pieces where nature, humor and joy are served at the table.