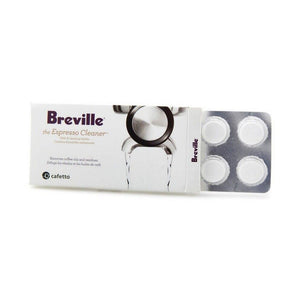 Features:
Precision dissolution time to provide optimal cleaning performance

All pharmaceutical and food grade ingredients

Non corrosive formulation to protect the espresso machine

Regular cleaning is a key ingredient to producing great tasting cream

Extends the life of your machine
Product Description:
Packet of 8 Espresso Cleaning Tablets. Designed to remove coffee oils and residues from the shower screen and filter baskets. Suitable for use with all Breville Espresso machines.