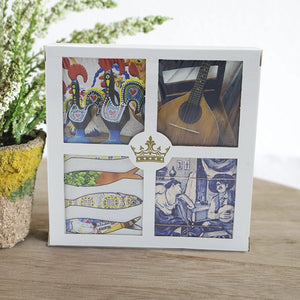 Features:
4 x 50 g. soaps
Made in Portugal
Showcasing famous imagery of Portugal
Product Description:
With 4 soaps from the collection Viver Portugal. This collection intends to make known our places and their stories. Composed of typically Portuguese places and symbols, this collection is dedicated to the history of Portugal.