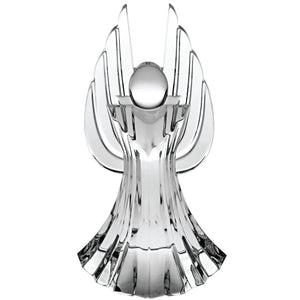 Features:
Style: Contemporary
Part Type: Sculpture
Product type: Handmade Crystal
Measurements: 7.3" x 5" x 3.4" (HxLxW)
Use restrictions: Not suitable for microwaves. Not suitable for dishwasher.
Product Description:
This gift, representing the Angel Gabriel and the Annunciation, gives a special touch to Christmas decorations, thanks to its pure form and the sparkling play of light provided by the crystal's pleated effect.