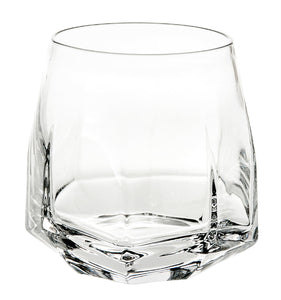 Features:
Handmade Crystal

Style: Contemporary

Product type: Crystal 30%

Measurements: 3.8" x H3.5"

Capacity: 14.4 oz.

Not suitable for microwaves. For dishwashing, we advise short cycles at low temperatures and avoid frequent use in dishwashing.
Product Description:
Innovative concept range, representing a precious stone born from a piece of mineral, Gemstone is a toast to festive occasions, particularly where luxury reigns.