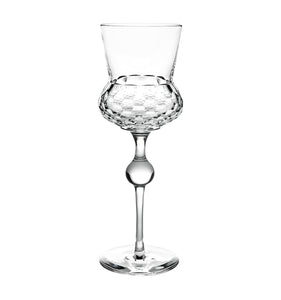 Features:
Handmade Crystal

Style: Contemporary

Product type: Crystal 30%

Measurements: 3.3" x H 9.3"

Capacity: 10 oz.

Not suitable for microwaves. For dishwashing, we advise short cycles at low temperatures and avoid frequent use in dishwashing.
Product Description:
Turned goblets of classical inspiration, with hand-polished texture, each with a ball positioned in a different place of the stem, suggesting the arrangement of musical notes on a staff.