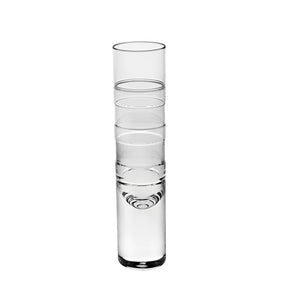 Features:
Handmade Crystal

Style: Contemporary

Product type: Crystal 30%

Measurements: H 4"

For dishwashing we advise short cycles at low temperatures. Avoid frequent use in dishwashing. Avoid frequent use in the microwave. Avoid any sudden changes in temperature.
Product Description:
A luxurious and versatile set inspired by the Art Deco style, Vinyl will recreate the sophistication of the1930s cocktail bars at your place.