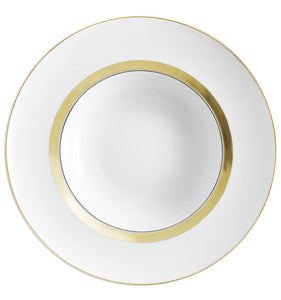 Features                
Enhanced with Gold
Style: Contemporary
Part Type: Charger Plate; Product type: Porcelain
Measurements: 10" Diameter
Use restrictions: Not suitable for microwaves. For dishwashing we advise short cycles at low temperatures. Avoid frequent use in dishwashing.
Product Description
Domo Gold is a dinner set that allows you to create different environments, adapting to select tastes - whether classical or contemporary. Standing out for its sobriety and elegance, Domo Gold is the right option for different situations.