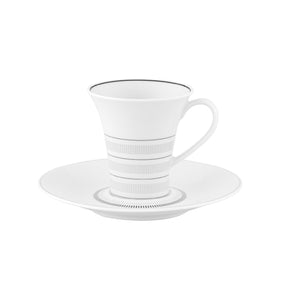 Features
Style: Contemporary
Part Type: Coffee Cup & Saucer
Product type: Porcelain
Microwave and dishwasher safe
Measurements: 5.12" x 0.5" x 2.95" (WxDxH)
Capacity: 7.36 oz.
Product Description
Elegance is the guideline of this project, which was born with transversality as the main objective. From fine and simple lines in different shades of gray, the whole produces an optical effect that goes well in any environment.