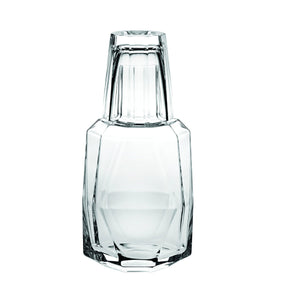 Features:
German Design Award Special Mention 2018

Handmade Crystal

Style: Contemporary

Measurements: 5" x 3.6" x H 10"

Not suitable for microwaves. Not suitable for dishwashers.
Product Description:
The shapes acquired by the ice at the base of Frosty , also representing the freshness and lightness of the water preserved in a glacier.