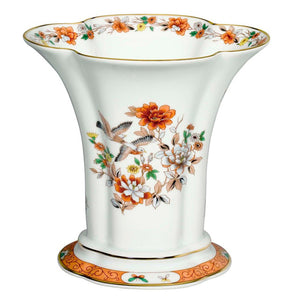 Features:                
Enhanced With Gold And Hand-painted Elements 
Style: Classic
Part Type: Vase
Product type: Porcelain
Measurements: 9.5" x 9.5" x 8" (H x L x D)
Product Description:
A collection of decorative pieces that reflects the nobility and harmony of the nature that surrounds us. A symbol of dignity and beauty, the magnolia tree and bushes produce large and fragrant, white or coloured flowers. A unique and compelling decoration.