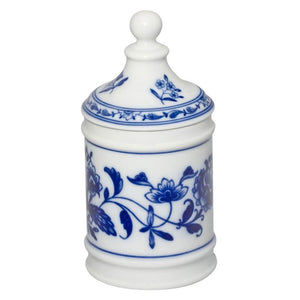 Features:                
Style: Classic
Part Type: Jar
Product type: Porcelain
Measurements: 6.4" Height; 3.4" Length; 3.4" Width  
Capacity: 12 oz
Use restrictions: Not suitable for microwaves. Not suitable for dishwasher.
Product Description:
Margão's decoration is inspired by the porcelain named "India Company", whose pieces were regarded by European high nobility families as real treasures and symbols of luxury and good taste.