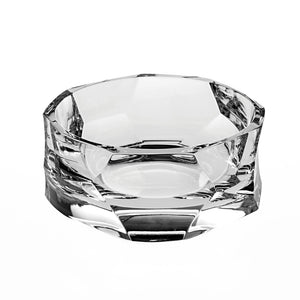 Features:
Style: Contemporary
Part Type: Bottle Coaster
Product type: Handmade Crystal
Measurements: 5"D x 2"H
Use restrictions: Not suitable for microwaves. Not suitable for dishwasher.
Product Description:
Crisscross coaster is discreet and very elegant piece for under the wine bottle, keeping the tablecloth clean and highlighting the bottle itself.
A functional element which will simultaneously give a touch of refinement to the atmosphere.