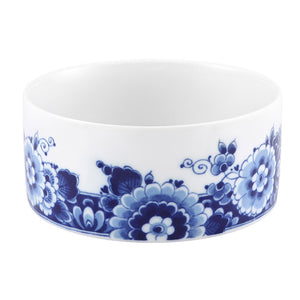 Features                
German Design Award Nominee 2017
Style: Contemporary
Part Type: Bowl; Product type: Porcelain
Measurements: 6" Diameter
Use restrictions: Microwave and dishwasher safe.
Product Description
Prize-winning Dutch designer Marcel Wanders has created a versatile collection of symmetrical parts with sculptural elements, reinventing the century-old tradition of Delft porcelain, called Delft Blue.
Each piece is an emblematic merger of the two countries and their rich cultural heritages.