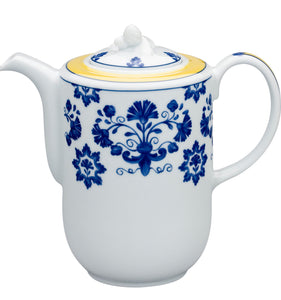 Features:
Style: Classic
Part type: Coffee Pot
Product type: Porcelain
8" x 4.6" x 8.6" (HxWxL)
Capacity: 47.9 oz.
Microwave and dishwasher safe
Product Description:
This porcelain is inspired by the famous Castelo Branco embroidery, displaying the unique features and shapes that make up this collection. A tableware set that is also made durable to be used every day.